Letter to Humanity

On the occasion of the Earth Day, globally celebrated on April 22, philosopher Koert van Mensvoort wrote his Letter to Humanity. In the letter he urges humans not to be slaves or victims of their own technology, but instead to use technology to enhance humanity. His hope is to encourage a new perspective on the role of man on Earth.
The Letter to Humanity is addressed to all 7 billion people on Earth and it has already been sent out around the world in twenty‐seven languages. Is your language missing? Add a translation. You can also write your own letter to humanity and share it using the hashtag #lettertohumanity.
How can you Help?
Share the Letter to Humanity with others - #lettertohumanity.
Is your language missing? Send us your translation.
Write your Letter to Humanity and share your vision.
Next Nature Network

Next Nature Network is the international network for anyone interested to join the debate on our future, in which nature and technology are fusing. Next Nature Network promotes discussion, initiates publications, creates traveling exhibitions and organizes events. Join Next Nature Network and support our projects by becoming a member.
Earth Day
The main point of the Letter to Humanity is the changing relationship between man, nature and technology. April 22 is the annual international Earth Day. A day to celebrate our planet, that despite all the differences between people, we still share. For Next Nature Network this day is the opportunity to start spreading the Letter to Humanity.The letter is available to be read on all other 264 days of the year. Please follow and share #lettertohumanity.
The author
Koert van Mensvoort is a philosopher, artist and founder of Next Nature Network. He is also University Fellow at the Eindhoven University of Technology and member of the Royal Netherlands Academy of Arts and Sciences.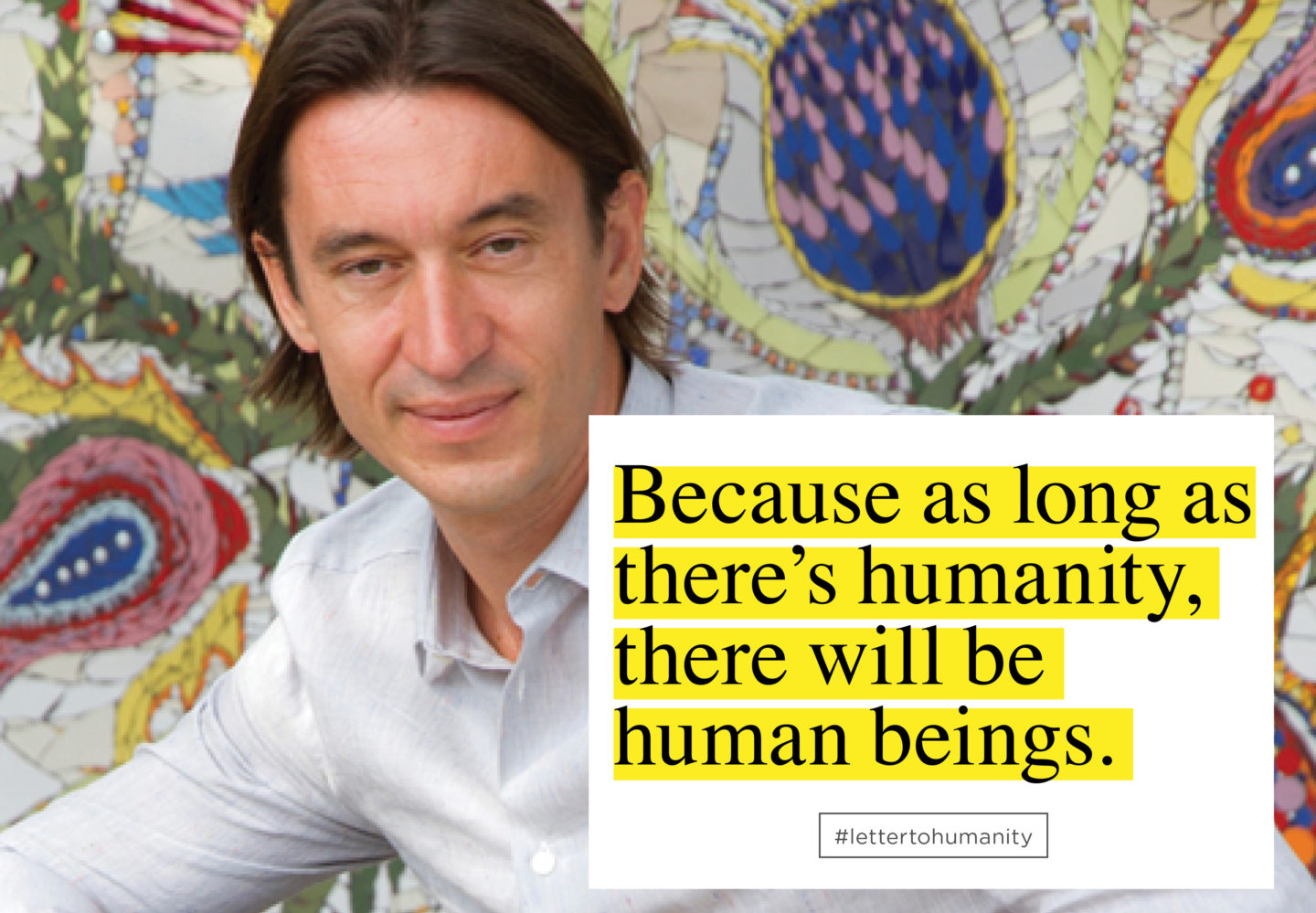 Read the interview with the author about his Letter to Humanity.
Colophon
Koert van Mensvoort, Author & Founder Next Nature Network
Fran van den Bogaert, Project Lead & Communications manager
Hendrik-Jan Grievink, Graphic Design
Pascal de Man, Website Development
Michelle Guenne, Communications & online promotions
Elle Zhan Wei, Graphic Design Assistant
Nichon Glerum, Photography
Alessia Andreotti, Editor & translator
Ruben Baart, Editor
With special thanks to the complete Next Nature Network Team, and the support of Stimulerings Fonds Creatieve Industrie and BankGiro Loterij Fonds.